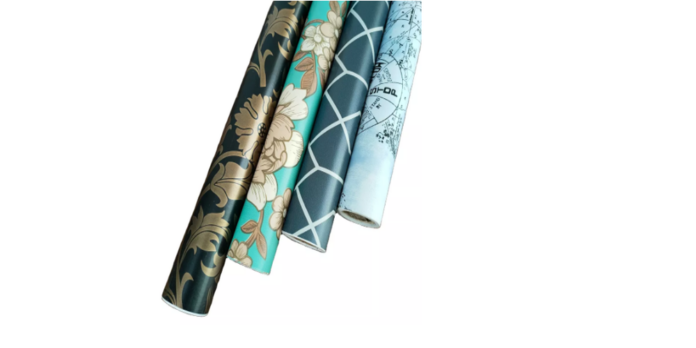 Are you looking for wholesale wallpapers to decorate your space? Alibaba is the go-to place for wholesale wallpaper; the platform offers numerous options at fantastic prices. There are many designs and patterns to choose from. Many people have difficulty choosing the right wholesale wallpaper from the innumerable possibilities. The right wallpaper for your interiors can elevate your home's design, mood, and overall aesthetics.
Choosing the right wholesale wallpaper for your home
Selecting the suitable wallpaper is a task you should not take lightly. Your choice will determine the appeal of your home. It will also elevate or degrade its value. Therefore, experts recommend taking your time to find the perfect wallpaper. Here are some tips to help with your selection;
Consider the types of wallpaper
One of the first things you must do is consider the various wallpaper types. Certain types are suited for specific environments and applications. The wallpaper type will also influence its installation. For instance, pasted wallpapers are easier to install than unpasted ones. Some wallpaper options require professional installation while others do not. Therefore, you should consider the installation ease, application area, and cost when choosing the right wallpaper type. You can always seek advice from professionals or research the available options on the internet.
Consider the wallpaper material
The material from which the wallpaper is made is also an essential factor to consider. Some materials are more suited for specific applications. For instance, plastic is an excellent material option for kitchen wallpaper as it does not absorb moisture and is easy to clean. The most common wallpaper material options are; grass cloth or natural (sisal, arrowroot, raffia, grass, natural fibers), non-woven (blends of synthetic and natural fibers), gravure printed and digitally printed. When looking into the wallpaper material options, consider their cost and installation. Pay attention to the benefits and downsides of each material option.
Do not forget about the quantity
The last thing you want is your wallpaper to run out before covering all the desired areas. Therefore, you also should be keen on the quantity. Manufacturers and retailers measure wallpaper rolls in square feet. Consequently, it would help to calculate the square footage of your home before you start shopping for your wallpaper. A square foot is calculated by multiplying the height by width.
Take your time
Taking your time is a vital tip. Ensure to give yourself enough time to find the right wallpaper design and color. It would also help to check in more than one place. This way, you do not have later regrets. Contemplating what you want gives you time to know what will fit your interiors. If you want to add some sofas or change the house painting, it's best to wait to make the right decision.
Conclusion
The trick for choosing the right wholesale wallpaper is considering your interior design. Ensure that the wallpaper matches your interior design vision. In addition to sofa, rugs, and wall paint, the wallpaper should blend perfectly with your cabinets and floors. Check out Alibaba for all wallpapers that you want.