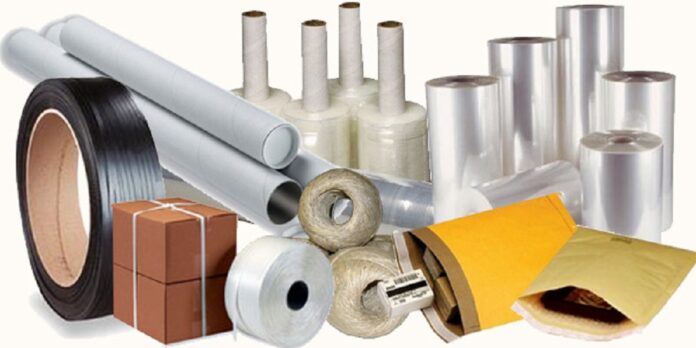 The materials used for binding and unitization for different strapping and packing machines are called packaging consumables. These consumables are used for the process of wrapping, palletizing, and bundling. Depending upon the type of machine, the packaging line can be manual or automated.
Various manufacturing companies are making packaging consumables. The most common consumables for packaging machines are:
Heat shrink wrap
Stretch wrap
Plastic strapping
Packing tape
One of the manufacturing companies is making these consumables of premium quality. get there and buy the consumables for your packaging machine.
Let's discuss these consumables in detail.
· Heat shrink wrap
Heat shrink wrap is a plastic film made up of polymer. The material to be wrapped is covered with this plastic film, and a heat source is applied to shrink the wrap. In industries, the heat source is applied to items covered with a plastic film when moving over the conveyor belt. Heat is applied and the film starts to shrink and sits tightly on the items or products. On the pilot scale, a heat gun can be used for shrinking the wrap. So, heat shrinking wrap can prove to be a great material for wrapping items and your products. Most companies use heat shrink wrap for packaging worldwide.
The most common polymer is polyolefin for making these heat shrink wraps. Its benefit is that it can shrink in both uni and mono directions.
· Stretch wrap
Stretch wrap is made up of a plastic film of polyethylene that is thin and stretchable. A new person in the field of packaging can easily get confused between the stretch wrap and shrink wrap.
Although they both are made up of plastic and used interchangeably. But there are significant differences between them. They are different in terms of durability, odors, clarity, and appearance.
Stretch film is used for making a pallet of goods. While shrink film is used to wrap the product itself like toys, DVDs, etc.
· Plastic strapping
It is the banding material having greater tensile strength. It's used for plastic tote security, carton closing, bundling and unitizing both unpalletized and palletized materials for shipment. Plastic strapping is unique as it offers a combination of elasticity and greater tensile strength. Moreover, it is recyclable and efficient for the material.